Advocates as Leaders Speakers' Network
Advocates as Leaders, Self Advocacy Speakers Network
This is a group of trained speakers with developmental and intellectual disabilities that focus on providing information and experiences related to disability issues, presented through their eyes. Each presentation is designed and presented by self advocates who have expertise in a variety of subjects that impact the lives of people with disabilities. They use their skills to dispel the myths about what people with disabilities truly believe, overcoming life's challenges, and the opportunities now available to people with disabilities and their families.
For information about leadership opportunities contact:
Eric Stoker
801-245-7350
estoker@utah.gov
My Voice Counts
PDF Guide for Self-Advocates
The newly revised My Voice Counts: A Self Advocate's Guide to Supported Decision Making is a PDF-formatted supplement created by the Advocates as Leaders Self Advocacy Speaker's Network Utah organization. It contains important and helpful information for anyone with a disability seeking to learn more about making their own decisions about their own life.
The Advocates as Leaders: Self Advocacy Speakers Network would like to thank the Idaho Council on Developmental Disabilities for their collaboration and generosity in translating this guide into Spanish (English Guide updated 4/122/2021; Spanish guide updated 7/25/2018).
For a screen-reader friendly version of this important resource, please email uddc@utah.gov or call 801-245-7350.
"A New Day" Video Series
As we all do our part to stay safe and healthy, the Speaker's Network is committed to providing on-going informational and uplifting messages to individuals with Developmental Disabilities and their supporters. The Networks "A New Day" video series is currently being created and videoed by the speakers of the network in their own homes because, it's a new day for all of us. In the next coming weeks and months, the Network will be posting videos that might bring you a laugh or maybe something new to try or think about. Visit us on The Advocates as Leaders Speakers' Network YouTube Channel where you can find all our latest videos. Thanks for Watching!
Produced by the Advocates as Leaders' Speakers Network
Utah State University, Center for Persons with Disabilities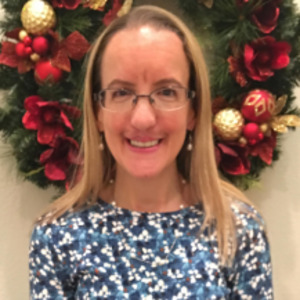 Ms. Amber Orvin currently lives in Saint George Utah but has lived in Illinois, California and New Mexico. In sunny southern Utah, Amber lives in her own apartment, drives her car and loves her dog named Tiger Lily. She is the 2nd youngest in her family of 8, her mom and dad ,4 brothers, 2 sisters and 18 nieces and nephews. For many years Amber has volunteered her time with several local community organizations. She currently is a peer tutor for Red Rocks Independent Living Center which gives her an opportunity to support other people with disabilities in finding their voice. Even though Amber is deaf in her right ear and mildly deaf in her left, she demonstrates an amazing ability to talk with people about issues that effect her life as well as others. She loves to read, spend time with her family, especially with her nieces and nephews, loves to express her creative side by doing arts and crafts and always loves to be part of a good ballet or modern dance either as a participant or a viewer.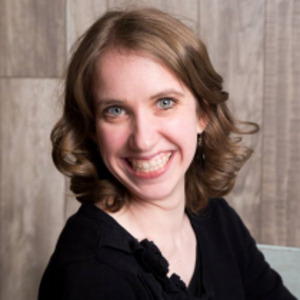 Ms. Courtney Edgington is one our newest member of the speaker's network. She lives in Provo Utah with her parents, her twin sister and her brother. Throughout her life, Courtney has been using her advocacy skills to achieve her own independence and is now willing to share her expertise with others. She has a strong commitment to her community by volunteering her time at her local elementary school for the past 6 years, in addition to assisting her church as a primary class assistant. Courtney would describe herself as hard working, helpful, kind, earnest and loyal. In her free time she enjoys reading, writing, watching TV and talking with her friends.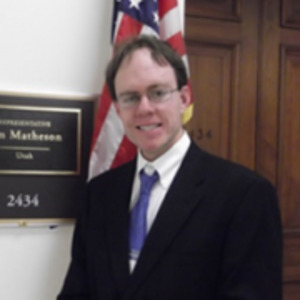 Mr. Eric Stoker lives with his family in West Jordan Utah and is employed by the Utah Developmental Disabilities Council as the information specialist. He has served on the Utah Parent Center Board of Directors, People First of Utah Board of Directors and the Consumer Advisory Council at Utah State University representing the voice of self-advocates. Eric has spoken nationwide about issues that affect people with disabilities, autism and his life experiences. He received the Champion of Equal Opportunity Award from the National Association of Councils on Developmental Disabilities in 2014. In his free time he attends Utah Utes Basketball and football games with his family and he is also the manager of West Jordan High School's basketball team. He is also an avid train buff and has amazing knowledge about the past and current railroad systems in Utah and throughout the United States. He is also a huge basketball fan.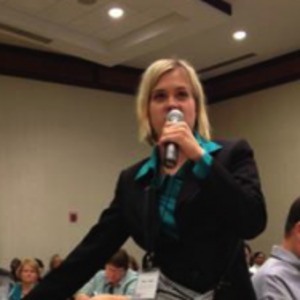 Ms. Kayci Lynam, one of our younger speakers, currently living in Bluffdale, Utah with her mother, step father and brother. She plays an important role in the network by bring her perspective of the younger generation's hopes and dreams. She began developing her own advocacy skills in 2008 as a member of the very first People First Chapter in the state and has not stopped since then. In 2011 she was appointed by the Governor to be a member of the Utah Developmental Disabilities Council and currently holds the position of Vice Chair along with being the chair for the council's leadership committee. For many years she also lent her expertise to the Committee on Accessible Transportation, a citizen advisory committee with the Utah Transit Authority. Kayci has spoken throughout the United States about a variety of issues that effect people with disabilities, With all of her work in the advocacy, she has also been advancing her own career by holding down a job for the last 9 years at a local grocery store where in 2016, she earned a higher position within the company. Kayci loves sports and with all of her gold & bronze medals, truly demonstrates her great athletic ability in both bowling and basketball. She would describe herself as friendly, easy to get along with, kind, respectful and smart.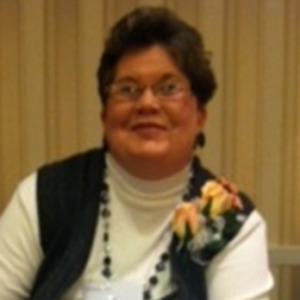 Ms. Kelly Holt was born and raised in southern California and moved to Utah in the early 2000's. She currently lives in Price in her own apartment surrounded by her two sisters, brother in-law and father. Her first exposure to advocacy started when she was introduced to the members of the Utah State Legislature in January of 2003. At that time she became aware that people with disabilities could make a difference in their own lives and the lives of others. In the months and years that have followed she has served as an elected member of the local and State level People First of Utah, a board member of the Utah Developmental Disabilities Council and the Utah Disability Law Center, has testified to Utah State Health and Human Services on behalf of those on the "Wait List", helped pass legislation to get the "R" word removed from State and Federal language and currently lends her expertise as the Chair of the Consumer Advisory Council at Utah State University, Center for Persons with Disabilities. She has spoken locally and nationally on a variety of topics important to those with disabilities. In her spare time she is a self-employed Beauty Consultant with Mary Kay Cosmetics, enjoys crafts, listening to music, singing, traveling and talking on the phone.
Miranda Clegg, is 20 years old. She is currently attending South Valley post high school and is the reigning Utah Miss Amazing Jr. Miss Queen 2018.
Miranda is an active member of her community. She was a cheerleader in high school, she made UCA All American her senior year, lettered in cheer, earned the copper service award, and completed high school with 2 emphasis awards in child development, and music. She was also crowned Utah Miss Amazing Teen in 2017. Miranda has serviced as an SBO officer her sophomore year at South Valley. She has earned the Bronze Presidential service award for 2018.
Miranda loves serving her community and is currently working towards the gold Presidential service award. Miranda is part of a special athlete's cheer team at Forever Cheer. Miranda loves children and hopes to work with them in the future.
Mr. Robert Jones currently lives in American Fork Utah, where he is studying to be an Informational Technologist at the Utah Valley University. Robert has been advocating and providing direct supports to people with disabilities for most of his life. He has volunteered his time with his local church by supporting the Special Needs Mutual youth group, the Heritage Care Center and lives with a person who requires guidance and support. Robert has served on the Statewide Board of Directors for People First of Utah and remains an activity member of his local People First of Provo chapter. Just recently, Robert became the state champion of the Skills USA Information Technology Services held at Salt Lake Community College. In his free time, he is a self-employed photographer with 14 years of experience of capturing people's memories.
Ms. Tamera Dalton was born and raised in a little town called Parowan before moving to Bountiful Utah with her mother and stepfather. She is a straight shooter, kick butt, hardworking advocate, for not only herself but for other people with disabilities. For many years, she has been an active part of the disability movement through her volunteering efforts with the Utah Developmental Disabilities Council and Division of Services with Disabilities where she brings her voice to the reality of life. She also has worked for the Disability Support Center for Families and in 2016 held the position of Presentation Coordinator for the Speaker's Network. In her spare time, she continues to run her own small business selling Avon products. Even though she has a tough exterior, she is one of the most generous, kind, uplifting, encouraging and positive people you will ever meet. Cannot is not part of her vocabulary which makes her an effective speaker when it comes to the challenges that people with disability face.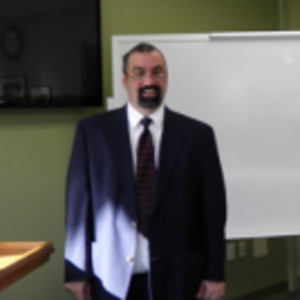 Mr. Tom Brownlee has spent most of his adult life advocating for individuals with developmental disabilities and has presented at both state and national conferences and trainings. He has served as the Chair of the Salt Lake City and Provo People First chapters in addition to holding the position of Vice Chair on the State Board of People First of Utah. By being a past member of the Utah Developmental Disabilities Council and the Disability Law Center, Tom brings to the network a variety of experiences and knowledge of disability policy and legislative actions. Born in California and raised in Utah, Tom currently lives with his mother, sister and brother in-law in sunny Saint George and loves to travel, email, write and collect things.
Videos in Partnership with the Disability Law Center
These videos were done in partnership with the Disability Law Center, Department of Health, Utah Developmental Disabilities Council and Utah State University, Center for Persons with Disabilities.